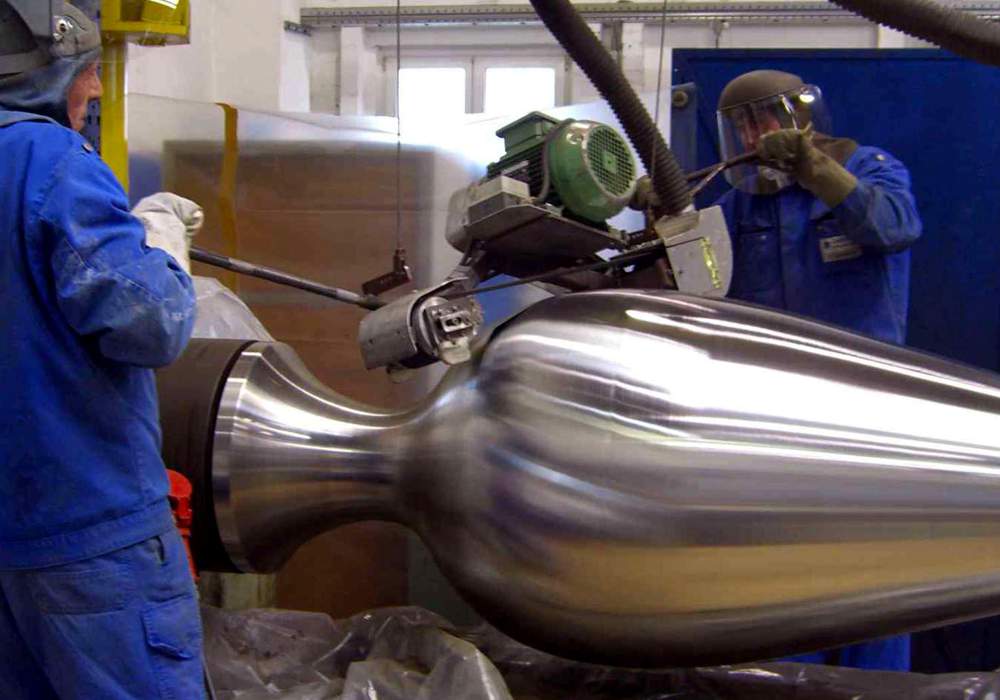 From the idea to the delivery – performed by SCHMEES
Creation of surface patterns

Constructing of scaled models

Implementation and execution

Surface finishing – grinding – polishing – blasting – coloring

Photo-documentation on request

Artist's workshop support

Fair and exhibition building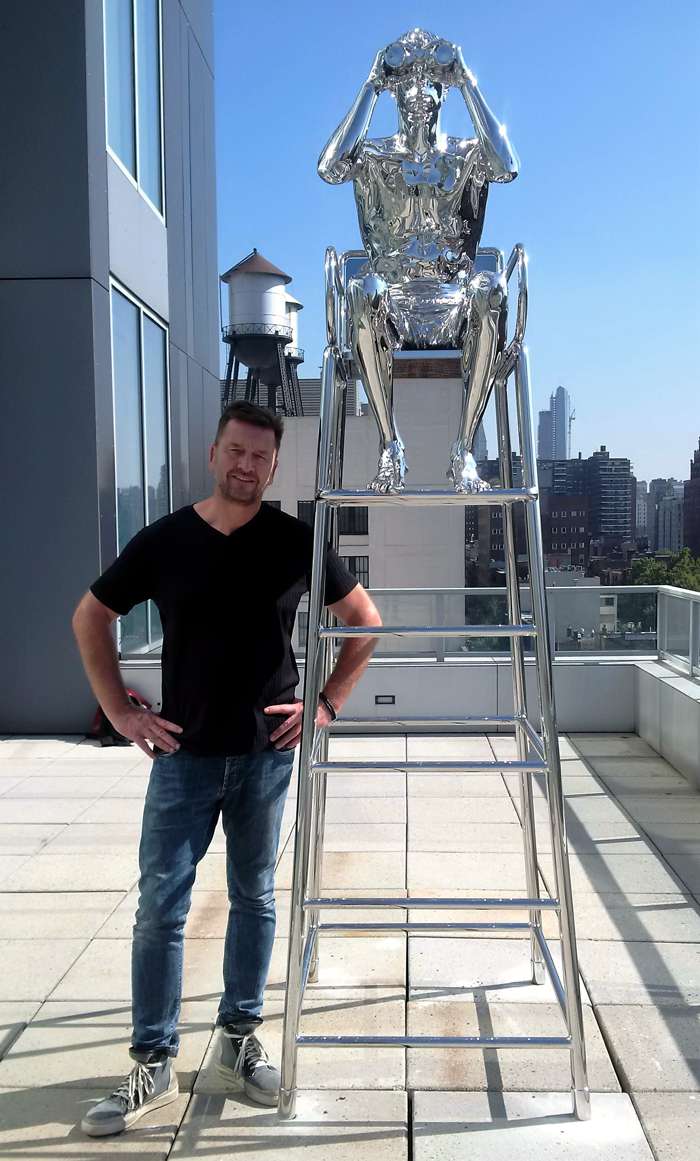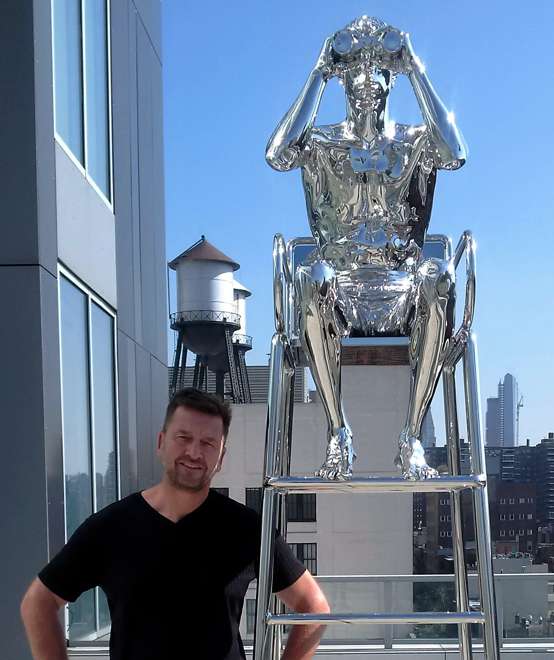 "There's no such thing as can't be done" – Art smithy SCHMEES
"Success has many fathers" says a proverb; the remarkable development of SCHMEES stainless steel works as a world-renowned artisan smith can be mainly attributed to the MD Clemens Schmees and Johann Unglaub, the managing director of the plant in Pirna, and his team.
"There's no such thing as can't be done," is the motto of the educated pattern maker, who describes himself as a "tinkerer". With imagination, creativity, craftsmanship and a great experience in casting, SCHMEES is very enthusiastic about all new challenges. The success story of SCHMEES art also began for Johann Unglaub in April 1998 with his visit to Jeff Koons New York studio. Looking at Koons lightweight model "The Balloonflower", ever visitor would ask the question, "How do you build such a thing from heavy-duty stainless steel?"
SCHMEES had the solution which was successfully implemented.
"With each order we learn more," Johann Unglaub describes the developments at SCHMEES art for now over 20 years. "The most important thing about all works is the contact to the artist, whose idea we want to realize. What does the artist want to say? What does he want to express? How does he tick? Not only during the preliminary talks, but also during the development process, the artists want to know what we are making out of their ideas." With great anticipation they observe the emergence of their sculptures. "The successful work is based on understanding, mutual acceptance and respect, sometimes even friendships."
At SCHMEES art more than
of work were spent on polishing art work by hand.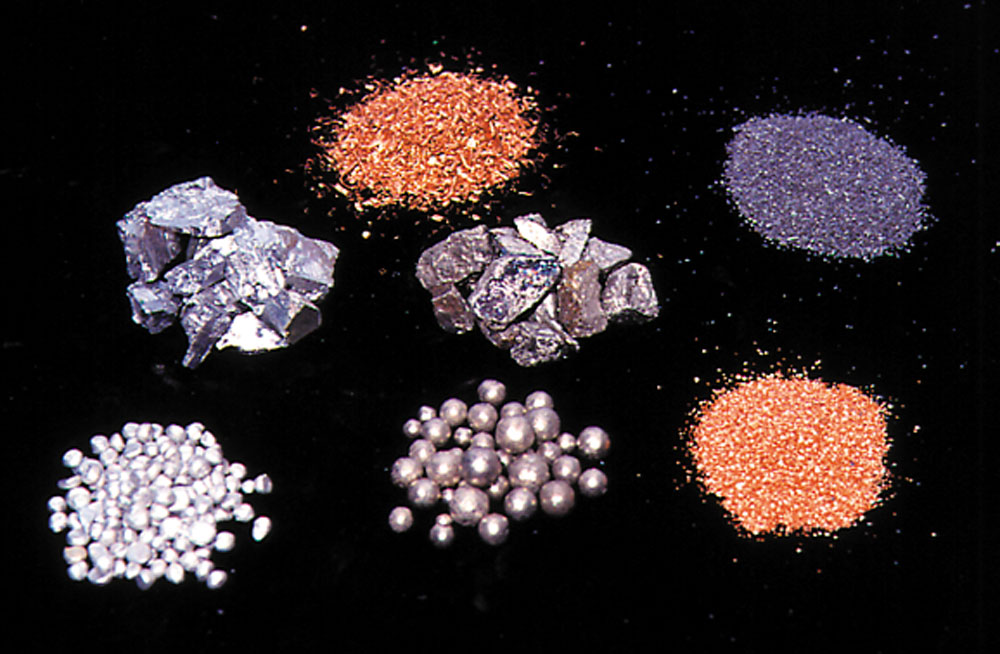 The following materials are offered:
Stainless steel cast, polished, blasted with glass beads or corundum

Corten steel cast corundum blasted, weathered

Bronze casting with partners

Aluminum casting with partners

All standard plated steel and steel thicknesses

Special materials such as e.g. glass, plastic, wood, paper and many on request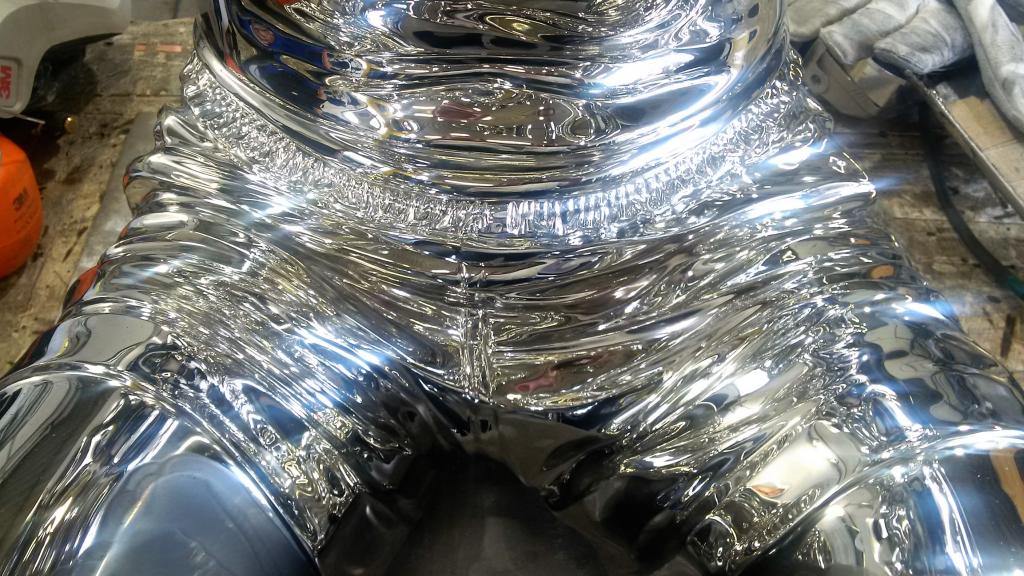 Shiny results mean real craftsmanship
At SCHMEES, the combination of the latest technology, the right tools and the skill of craftsmanship help to create shiny masterpieces.
Until the finished masterpiece the projects go through different process stages. From computer-assisted planning, modeling, solidification simulation, the creation of forms and cores, melting, casting, heat treatment to mechanical or manual finishing. For the appropriate material selection more than 300 different materials are available at SCHMEES….